7 Sunscreens to Wear Indoors (Yep, You Still Need Them!)
BY SOPHIE WIRT|APRIL 15, 2020
In the past few weeks, I've begun to view my skincare routine — once a mundane necessity — as an orderly respite from the ever-shifting state of the outside world. I've maintained my pre-pandemic regimen to a T — including the part where I finish with SPF. 

Although I rarely step outside these days, slapping on sunscreen provides more than a semblance of normalcy: As it turns out, I still need to protect myself from UV rays while indoors. According to Connecticut-based, board certified dermatologist and spokesperson for The Skin Cancer Foundation℠, Kim Nichols, MD, "Windows at home, or anywhere, will allow at least 50 percent of UVA rays to pass through." (Quick refresher: UVA rays typically do not cause sunburn, but they can break down collagen and elastin, which leads to premature skin aging.) "In fact, studies have shown that chronic exposure to UVA rays through windows may accelerate skin aging by five to seven years," she says. (Pause and consider that.) More importantly, she notes, chronic UVA exposure can increase the risk of developing skin cancer. 

So, if your home has windows — and especially if you're spending time near those windows — it's important to continue slapping on SPF. For indoor use, Dr. Nichols says any sunscreen with SPF 15 or higher will suffice. (I'll save my SPF 100 for the beach!)

Even if you're sequestered in a windowless room, your skin may still be exposed to damaging light. The screen you're reading from right now is emitting something called blue light, otherwise known as HEV light. Dr. Nichols says more research is needed to determine the definitive effects blue light has on skin, but some studies suggest that it can lead to hyperpigmentation and photoaging. "'Screen face' has been coined as the unofficial term to describe the effects of blue light," she says.

Nascent as blue light research may be, I'd prefer to avoid "screen face" at all costs. So, I've been perusing the skincare sphere for a product that'll protect me from all possible types of photoaging while I'm cozying up on my couch. Below, seven of the best indoor sunscreen formulas that protect against UV and HEV light. 
Coola® Full Spectrum 360° Refreshing Water Mist Organic Face Sunscreen
If you do find yourself parked next to a light-filled window, consider a mistable SPF, which is easy to reapply every few hours. This one contains aloe and coconut water for extra dewy hydration.$36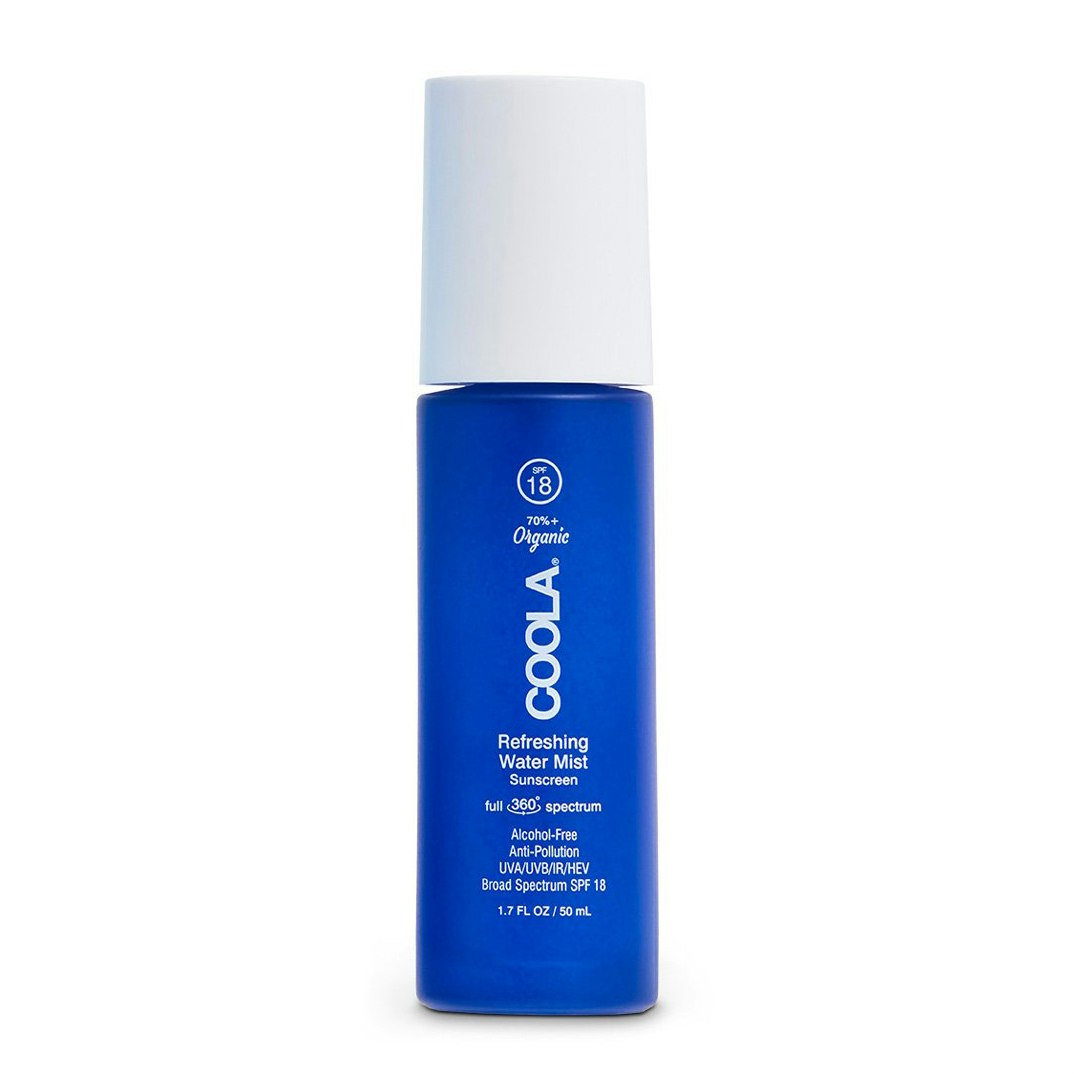 Supergoop!® GlowScreenTM SPF 40
For days when you don't want to wear makeup but still want a healthy-looking glow, try this luminous formula. In addition to cocoa extract and iron oxide, which helps protect against blue light, it's also spiked with hydrating hyaluronic acid. $36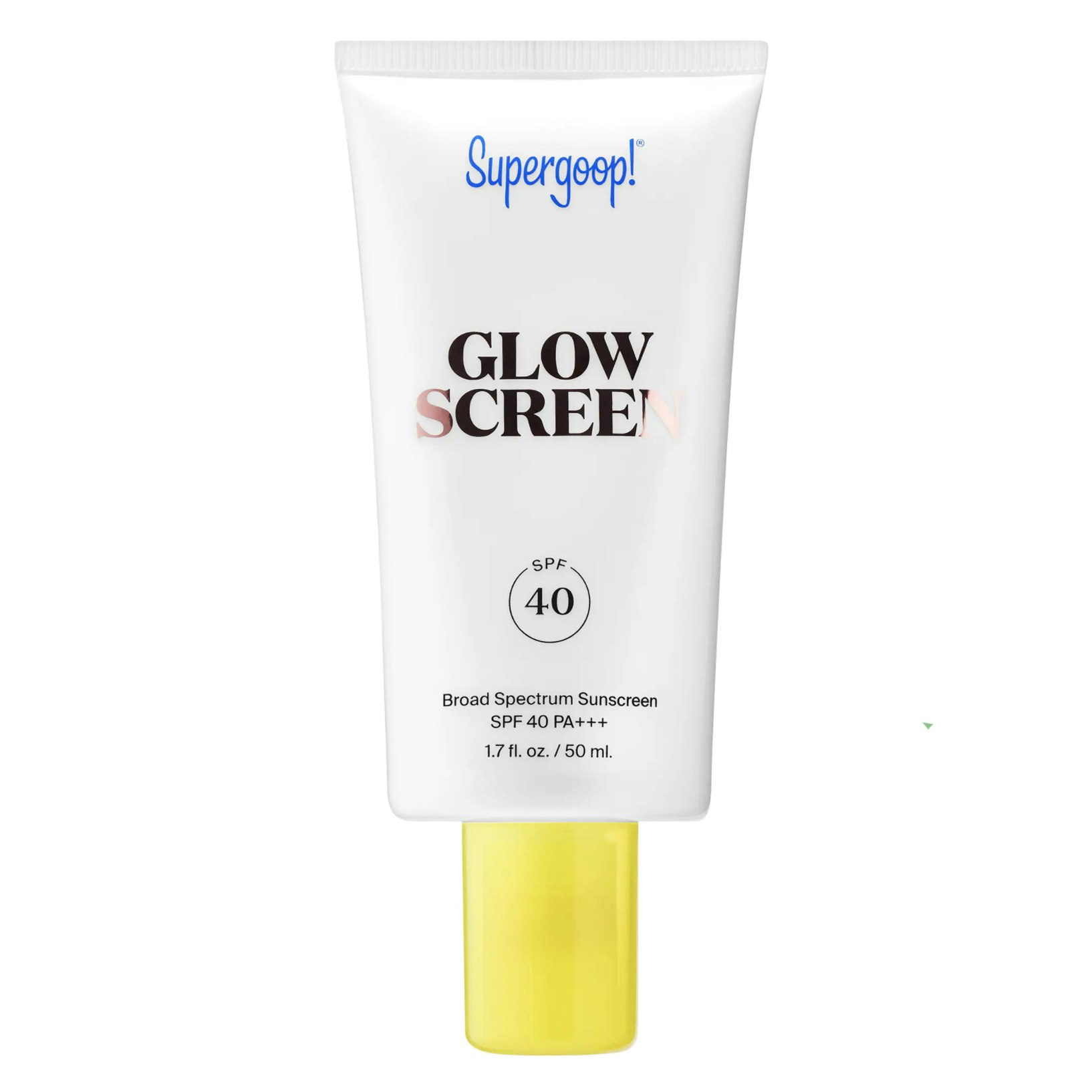 Colorescience® Sunforgettable® Total Protection Face Shield SPF 50 PA+++, Bronze
This product is a delightful paradox: it protects you from the sun and makes you look like you've been basking in it, thanks to a believable bronze tint. It's brimming with antioxidants and devoid of oil, fragrance, and chemical sunscreens. (Read about the differences between physical and chemical sunscreen.)$39SHOP NOW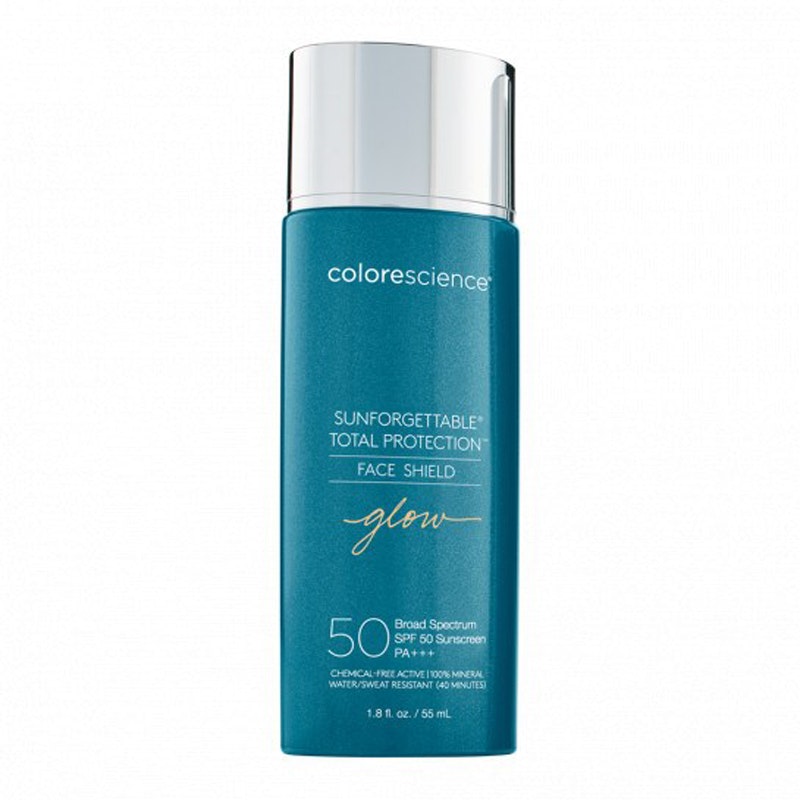 Beautyblender® Selfie ShieldTM Broad Spectrum SPF 38 Dry Oil Primer
Sunscreen and foundation have an off-again, on-again relationship: most of the time, they play well together, but when they don't agree, things can get patchy. (Literally.) Perhaps as a result of makeup pilling and sliding, the 2-in-1 sunscreen/makeup primer category was born. Spotlyte'sTM senior beauty editor, Emily Orofino, loves this particular dry oil primer; it leaves skin glowing (never greasy), and also contains antioxidant power duo, vitamins C and E. $32SHOP NOW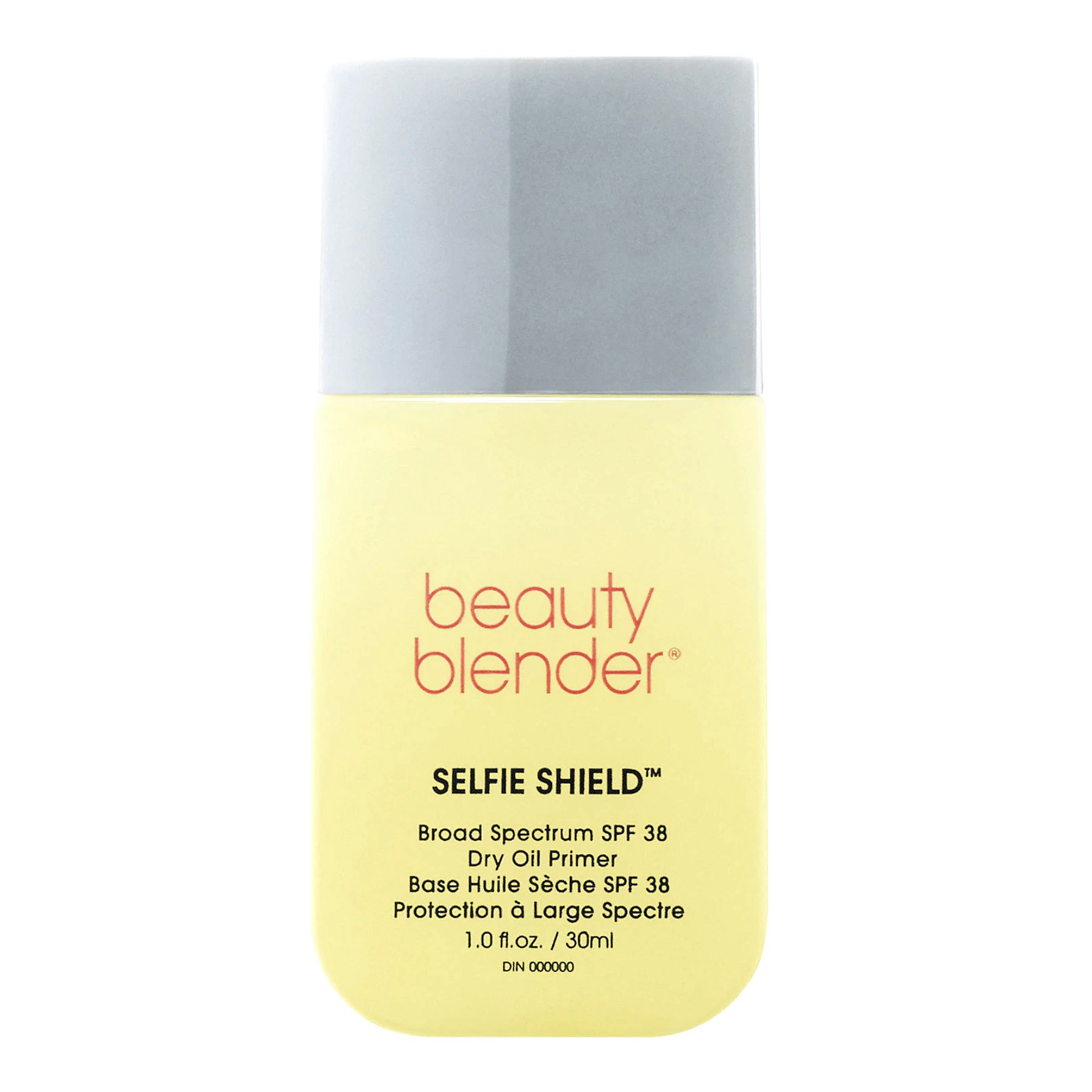 Elemis® Daily Defence Shield SPF 30TM
In addition to the antioxidant power of argania leaf, this sunscreen contains jojoba and coconut oils, making it a solid pick for dry skin types. And, all things considered, it's shockingly non-greasy. $60SHOP NOW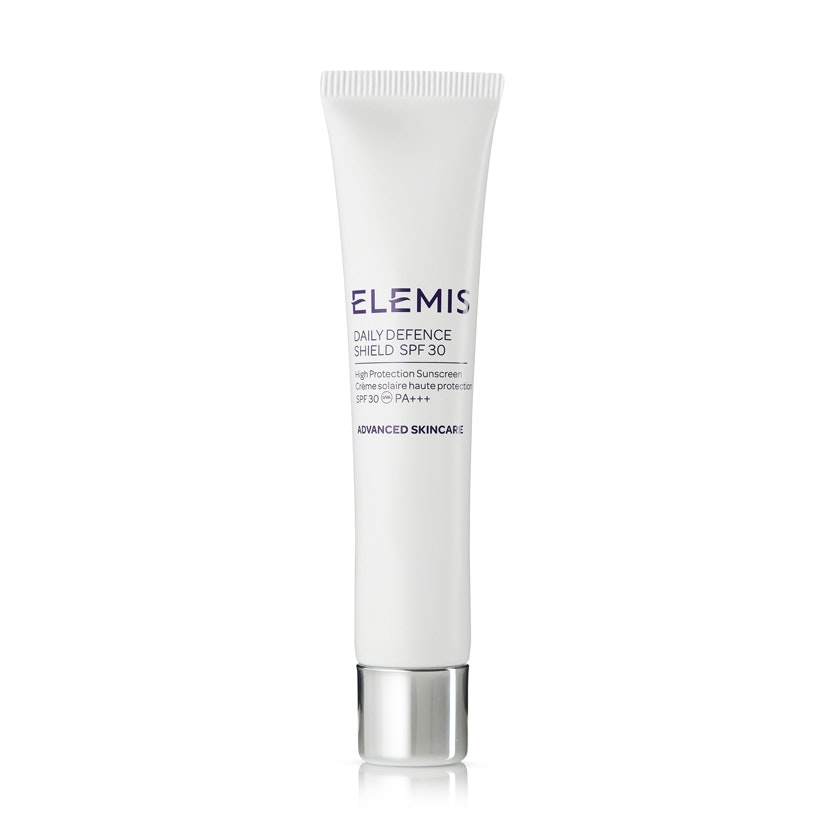 Murad® City Skin® Age Defense Broad Spectrum SPF 50 PA ++++
City dwellers, take note: this sunscreen thwarts myriad environmental factors, including UV, pollution, and, of course, blue light. Lutein, an antioxidant, acts as the primary filter. (You may have heard of lutein in relation to eye health; there's solid evidence that it can protect your peepers from blue light.)$68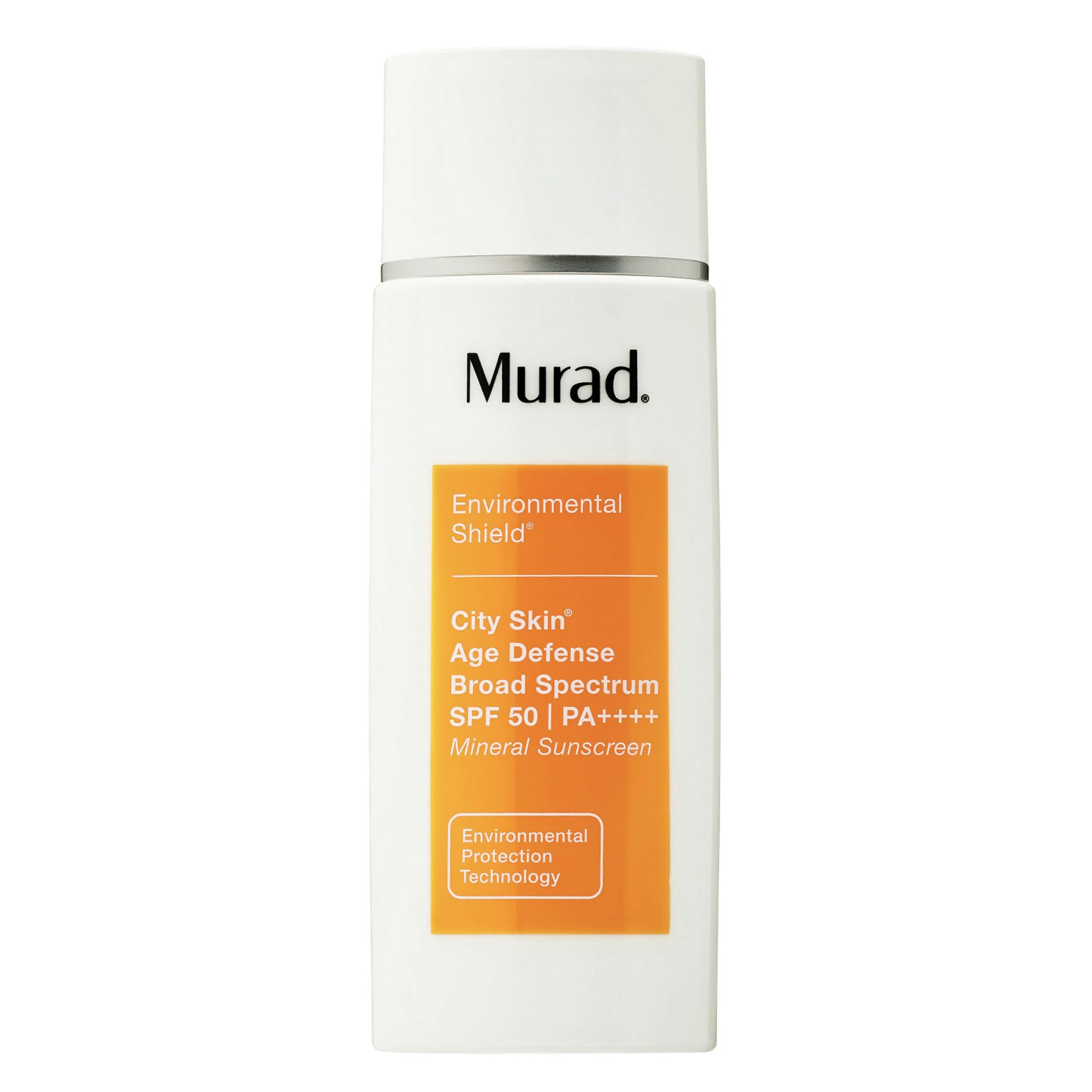 Farmacy® Green DefenseTM Broad-Spectrum SPF 30 Mineral Sunscreen
Zinc oxide and titanium dioxide star in this mineral sunscreen (sensitive skin types will love the non-irritating formula). The blue light-protecting prowess comes from a blend of potent antioxidants, including black chokeberry and merigold — both of which have shown promise for helping to protect skin from blue light. The formula, which is initially the color of Elmer's® glue, absorbs in a few rubs.$36