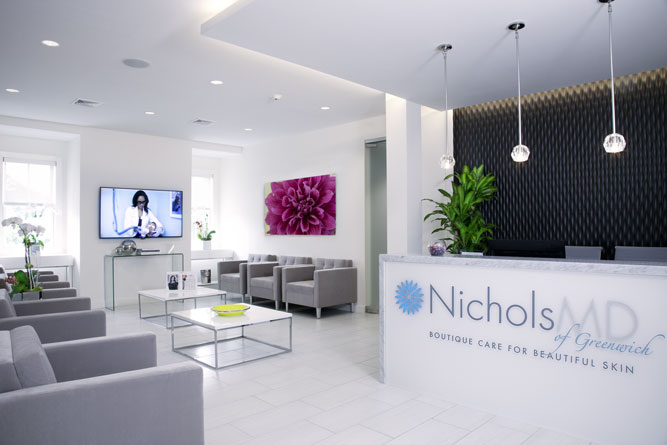 A Personal Note from Dr. Nichols
There has been so much going on at NicholsMD of Greenwich lately that you've been hearing from us more frequently! We want to make sure that clients like you have the first opportunity to take advantage of our favorite new services, such as our new Vitamin IV Therapy treatments.

I actually just returned from a national dermatology meeting in Aspen, Colorado where they focused on another trending new treatment -> PRP Micro-Needling.  It's one of the most asked-about treatments for both men and women because of its ability to dramatically improve skin aging, discoloration, acne scarring, and trigger hair re-growth!
| | |
| --- | --- |
| This 60-minute treatment is a staff favorite, and just recently, I wrote a cover story about it in Practical Dermatology Magazine. | |
My family, staff, and I have been loving the outdoor activities that come with summer. Here of some of my favorite memories this month!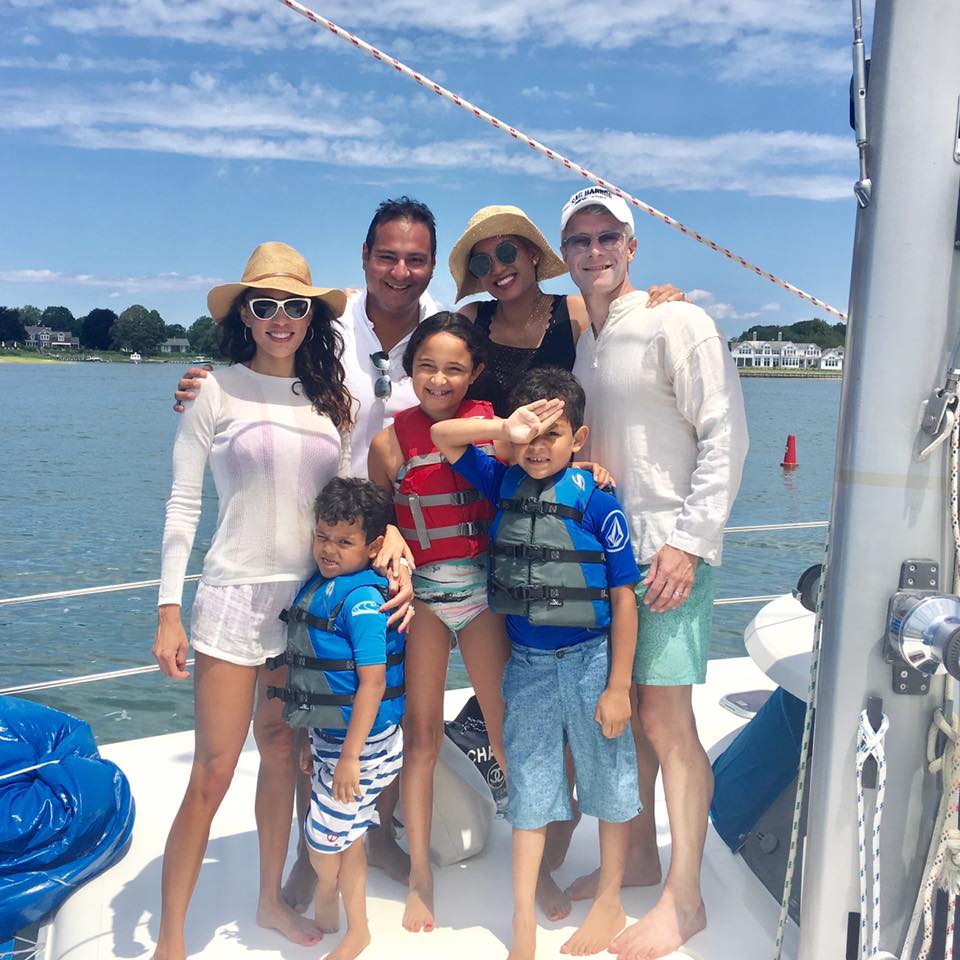 Enjoying some boating fun with friends in the Hamptons over July 4th weekend.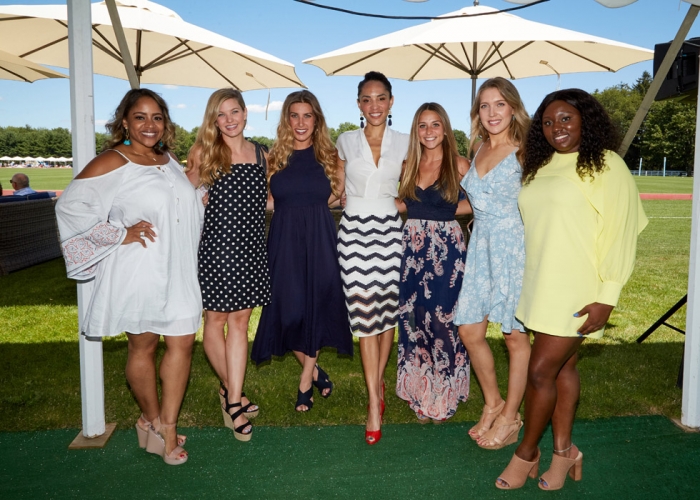 My amazing staff and I having a blast at last weekend's Fairfield County LOOK's Greenwich Polo Event! 

In between all of your family vacations and fun summer plans, I look forward to connecting with you soon to help you look and feel your most beautiful, confident self.
Best,
Dr. Nichols
Specials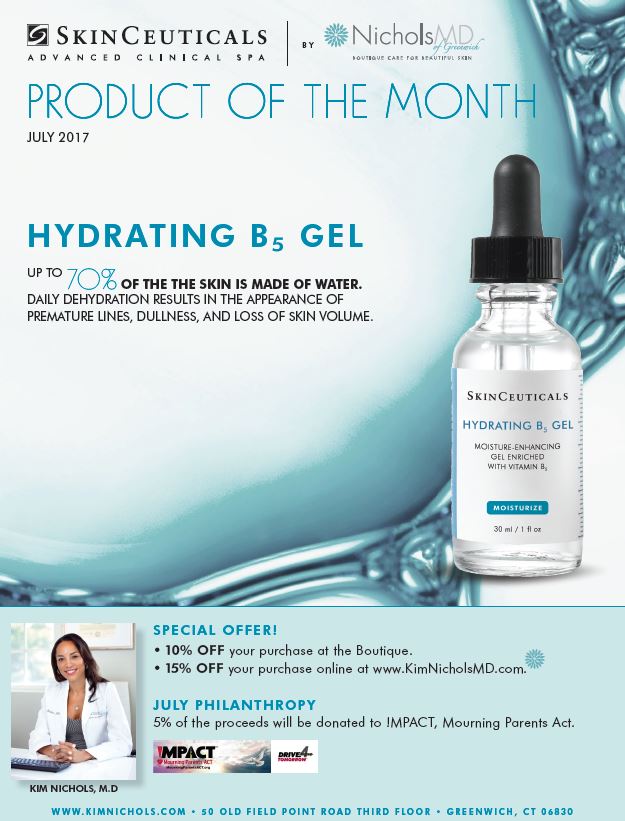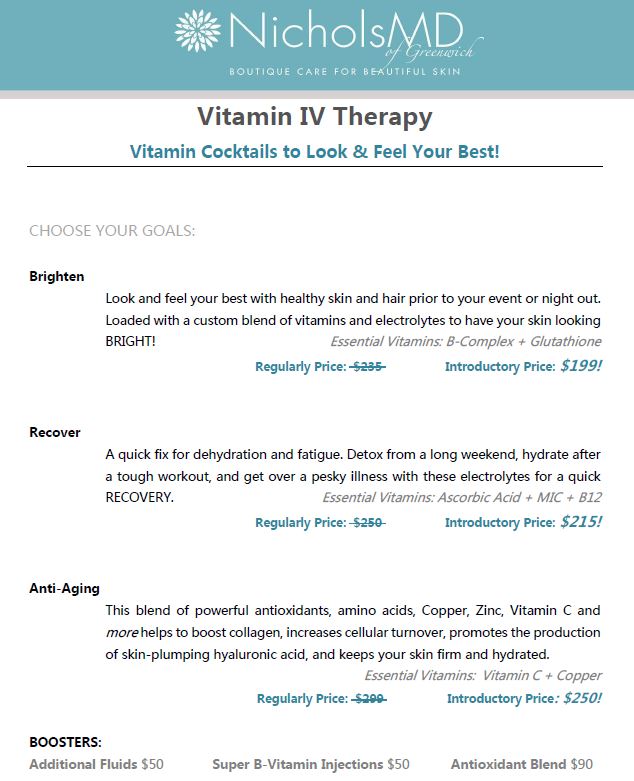 Aesthetician's Corner
Question: "Can I schedule a chemical peel this summer?"

Answer: Of course! 

Recently, I had a client say that she was going to wait to do her chemical peel until the fall because she didn't think it was safe to do a peel in the summer. She was surprised when I told her that actually, she could do a peel in the summer. I reminded her that patients in sunny Florida or California have these treatments done year-round, so of course it's safe to have a chemical peel during summer! 

All you have to do after a chemical peel in the summer is to just be extra-diligent about your sun protection. This means reapplying sunscreen every 2 hours while you are out in the sun, wearing a sunscreen with SPF 30 or more, and wearing protective clothing, like a stylish, wide-brimmed hat  and sunglasses.

As a skincare professional, it's my job to assess your skin at each appointment and treat you with the most safe and effective service at your every visit, and chemical peels are an easy way to brighten, tone, and even your skin year-round.

To schedule your chemical peel this summer, click here. 
Article by: Jessica Bergquist
Licensed Medical Aesthetican at NicholsMD of Greenwich
Is Sunscreen Bad for You? 
| | |
| --- | --- |
| From their ingredients to their efficacy, the sunscreen debate continues to be a big point of contention as many consumers have concerns regarding their safety. "Sunscreens are still effective and safe" says Greenwich, CT, dermatologist Kim Nichols, MD. "The days of thinking they are toxic are outdated." | |
Myth 1: Sunscreen is toxic.

In recent years, sunscreen has faced some negative backlash. In particular, some have questioned whether the active ingredients in chemical sunscreens increase the risk of cancer, or whether nanotechnology (used in sunscreens to prevent active ingredients from leaving a white residue on the skin) is safe. The medical and scientific community has concluded that none of these claims about toxicity have been shown in people or proven in a lab. In fact,  the American Academy of Dermatology (AAD) made an official statement saying that, "No published studies show that sunscreen is toxic to humans or hazardous to human health. Preventing skin cancer and sunburn outweigh any unproven claims of toxicity or human health hazard from ingredients in sunscreens."
Myth 2: "Organic" sunscreens are better.

Labeling sunscreens as "organic" or "natural" is a misnomer. All sunscreens are made with synthetic materials; they are not made with plant-based ingredients. Instead, the correct way to categorize sunscreens is to label them as either chemical or physical. Chemical sunscreens(with active ingredients such as oxybenzone or avobenzone) protect the skin by absorbing the sun's UV rays. Physical sunscreens (with active ingredients such as titanium dioxide and zinc oxide) protect the skin by deflecting the sun's rays. 
Myth 3: Experts recommend physical sunscreens over chemical ones.

The AAD has stated that between chemical and physical sunscreens, one is not better than the other. The most important factor to consider is making sure the sunscreen is broad-spectrum to protect against both UVA and UVB rays. Dr. Nichols agrees. She says that she also doesn't recommend one type over the other to her patients. : "When applied correctly (you should be using at least one shot-glass size amount of sunscreen for the full body), one type of sunscreen is not more effective than the other. As long as you wear a SPF of at least 30 every day, I do not have a preference for my clients to use one over the other." However, the one warning that the AAD does give is that chemical sunscreens may be irritating for people with sensitive skin.
At NicholsMD, we offer various sunscreens – both clear and tinted, in spray or cream form, and those in an on-the-go mineral brush for easy repeat application.

To be matched with a sunscreen, click here to request an appointment!

Meet the Doctor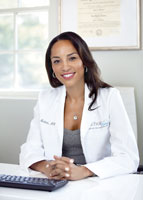 Dr. Kim Nichols is the Founding Director of NicholsMD of Greenwich. A board-certified dermatologist and cosmetic surgeon, Dr. Nichols is renowned for her expertise in the fields of cosmetic and medical/surgical dermatology. She has been featured as an expert speaker by numerous pharmaceutical, dermatological, skin care companies and organizations, such as The Dr. Oz Show, Better Homes and Garden Magazine, CBS New York, Women's Health Magazine, Today.Com, and News Channel12. Dr. Nichols is also a Medical Council Physician Member of The Skin Care Foundation.

Dr. Nichols graduated Cum Laude from Harvard University and attended NYU Medical School. She completed her internship in Internal Medicine at St. Luke's Roosevelt Medical Center and completed her dermatology residency at KDMC/Harbor-UCLA Medical Center in Los Angeles. 

Beyond her leadership in the medical field, Dr. Nichols is a Board Member of the Greenwich, CT YWCA, and Greater New York City American Red Cross. Dr. Nichols lives in the area with her husband and three small children.