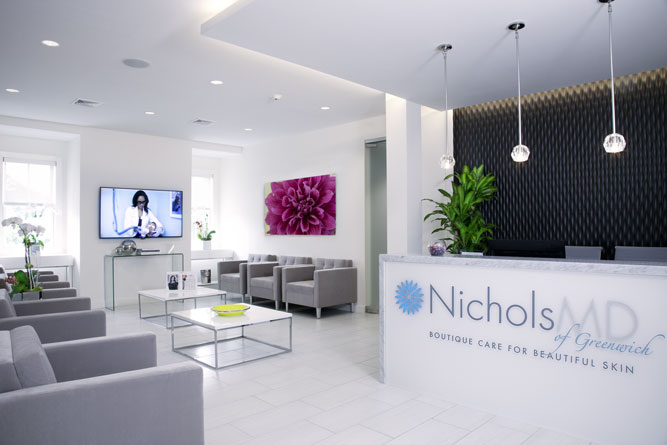 A Personal Note from Dr. Nichols
I hope you and your family had a fun Spring Break, ! My family and I are still unpacking from our adventurous week in Jamaica together. It was the first time my husband and I brought my 3 kids to Montego Bay and they loved it, especially the local Jamaican food!
My staff has been traveling, too, enjoying their well-deserved Spring Breaks. Here are some of their favorite shots from their trips this month!
| | | |
| --- | --- | --- |
| | | |
| Jessica, our Medical Aesthetician, spent the week in Italy, enjoying Tuscany mostly! | Emily, our Office Manager, spent the Easter holiday with family in Tampa, FL. | Tina, our Front Desk Supervisor, enjoyed a conference in Las Vegas, NV. |
With summer around the corner, our two CoolSculpting machines have been going non-stop! It's easy to get started on your CoolSculpting journey to a slimmer you this summer. Your first step is scheduling a full consultation with our Board-Certified Physician Assistant and CoolSculpting Specialist, Katie French, M.S, PA-C. At your visit, you and Katie will create a personalized treatment plan with your body's goals in mind.

New at NicholsMD! All clients who have Coolsculpting with us will receive a complimentary one-month membership to Equinox-Greenwich (a $180 value!) After you get sculpted with CoolSculpting, we want you to keep your transformational results with a great exercise routine!
I look forward to hearing what's new with you at your next visit with us. You deserve to look and feel your best today and everyday!
Best,
Dr. Nichols
Welcome Justin!
Justin Ruvo joined NicholsMD in 2017 as part-time Client Coordinator. As a Greenwich native, he came to NicholsMD excited to work in his hometown after spending 2 years in Manhattan as an Executive Assistant.

Justin is passionate about the cosmetic dermatology industry, and has extensive background as a make-up artist and personal assistant for fashion moguls at New York's Fashion Week, as well as a make-up artist with Sephora Cosmetics. Justin's strength is his ability to anticipate the unexpected, which makes him the perfect advocate and liaison for our clients at NicholsMD.

Welcome, Justin! 
Specials and Media 

New Beauty Magazine also featured Dr. Kim Nichols in a Facebook Live Demonstration on Hand Rejuvenation!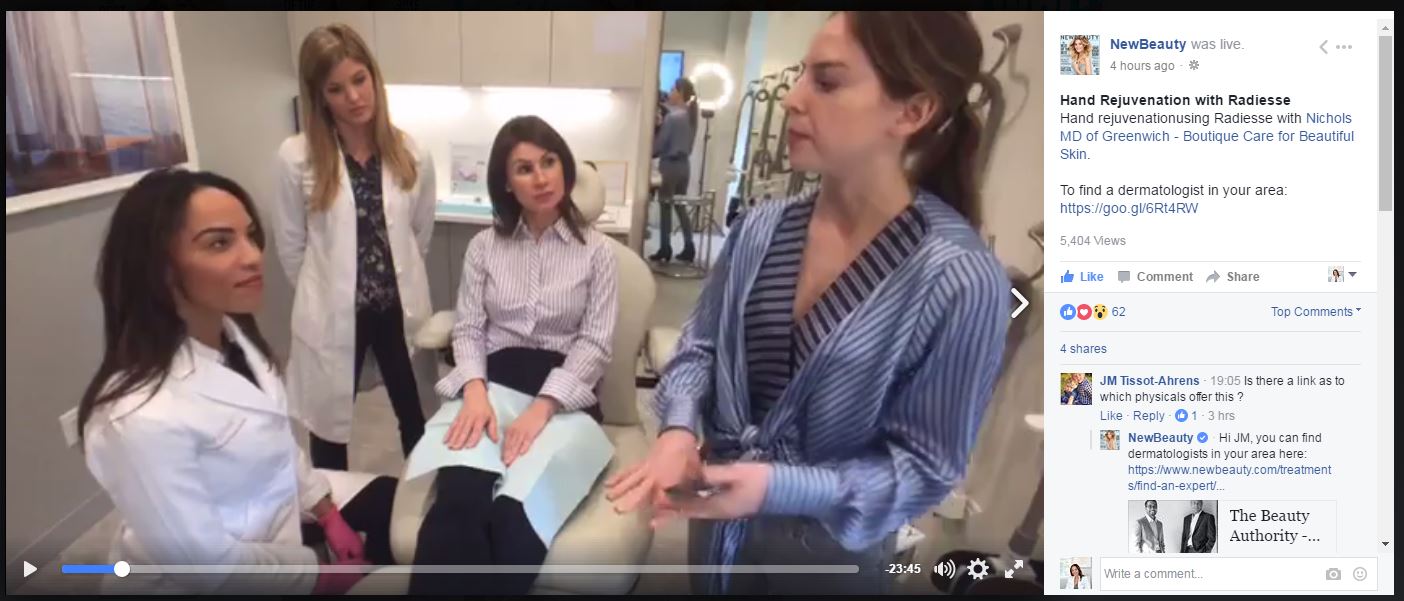 Super Foods for Shiny, Thicker Hair
Healthy hair is coveted. And your diet can go a long way in helping keep your hair strong. Below are some power foods to have healthier, fuller hair:
Brown rice
Brown rice is rich in vital minerals, such as magnesium, calcium, potassium, manganese, phosphorous, zinc, iron, and selenium. It also contains essential vitamins, such as vitamin B1 (thiamine), vitamin B2 (riboflavin), vitamin B3 (niacin), vitamin B6, vitamin E and also vitamin K. These nutrients found in brown rice encourage cell growth and blood supply to the scalp, making them a perfect ingredient to treat damaged or thinning hair.
Eggs
Eggs are almost everyone's morning best friend, and they're a great source of the B vitamin, biotin. Biotin gets special attention for its role in strengthening the hair cortex, keeping your locks more resistant to environmental and styling damage. This is why I always recommend NicholsMD's biotin vitamin when clients come to me with goals to help grow thicker, fuller hair.
Sesame Seeds
These tiny nutritional powerhouses are packed with magnesium, a mineral that has been shown to alleviate inflammation that can be associated with hair loss. Magnesium also plays a large role in cell growth and maturation, meaning that a diet high in magnesium can play a role in supporting healthy strong hair.
At NicholsMD, we know that diet alone won't get you the thicker, fuller hair that you may desire, but eating the right super foods helps will complement the results of your hair restorative treatments, such as PRP Injections and our prescribed home hair and scalp regimens. 
Schedule an appointment with NicholsMD today to have our staff customize a full treatment plan right for you. PS. We also offer convenient evening and Saturday appointments!

Meet the Doctor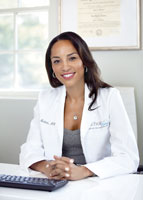 Dr. Kim Nichols is the Founding Director of NicholsMD of Greenwich. A board-certified dermatologist and cosmetic surgeon, Dr. Nichols is renowned for her expertise in the fields of cosmetic and medical/surgical dermatology. She has been featured as an expert speaker by numerous pharmaceutical, dermatological, skin care companies and organizations, such as The Dr. Oz Show, Better Homes and Garden Magazine, CBS New York, Women's Health Magazine, Today.Com, and News Channel12. Dr. Nichols is also a Medical Council Physician Member of the Skin Care Foundation.
Dr. Nichols graduated Cum Laude from Harvard University and attended NYU Medical School. She completed her internship in Internal Medicine at St. Luke's Roosevelt Medical Center and completed her dermatology residency at KDMC/Harbor-UCLA Medical Center in Los Angeles. 

Beyond her leadership in the medical field, Dr. Nichols is a Board Member of the Greenwich, CT YWCA, and Greater New York City American Red Cross. Dr. Nichols lives in the area with her husband and three small children.




 50 Old Field Point Road

Third Floor

Greenwich, CT 06830

(p) 203-862-4000

  

www.KimNicholsMD.com