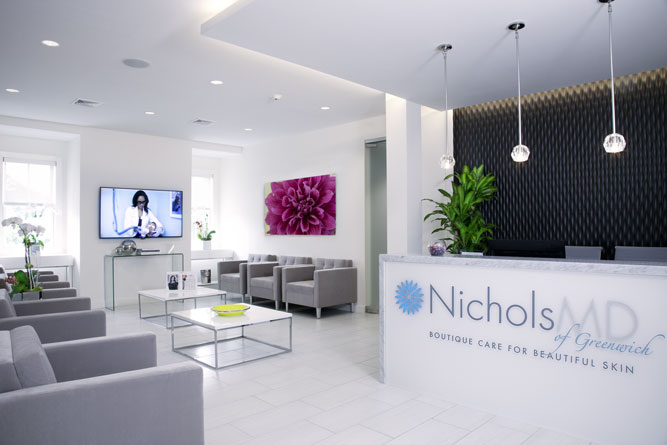 A Personal Note from Dr. Nichols
Greetings from Bar Harbor, Maine!  I just returned from an exhilarating family vacation hiking in beautiful Acadia National Park and eating way, way, too much lobster! For the many of you who gave me "where-to-go" advice for Bar Harbor, thank you! It all worked out beautifully.
Earlier this month, I was asked to speak to over 6,000 women in Nashville, TN at Avon's national RepFest. As Avon's National Consulting Dermatologist, I spoke on the topics of beauty, skin care, and looking your best at any age. I also had the opportunity to learn from, and connect with, a number of other fabulous beauty and lifestyle experts including celebrity-stylist, Tim Gunn, and celebrity-make-up artist, Kelsey Deenihan.
Speaking of beauty, we are pleased to share some end-of-summer skincare tips (full article below!) And check out this month's can't-miss procedure specials – like an instant $50 off your Vitamin IV Treatment, and $100 off any combination of Botox + filler (details below in our Specials section)! 
I look forward to seeing you in the office soon to hear about all of your summer adventures!
Best,
Dr. Nichols
Specials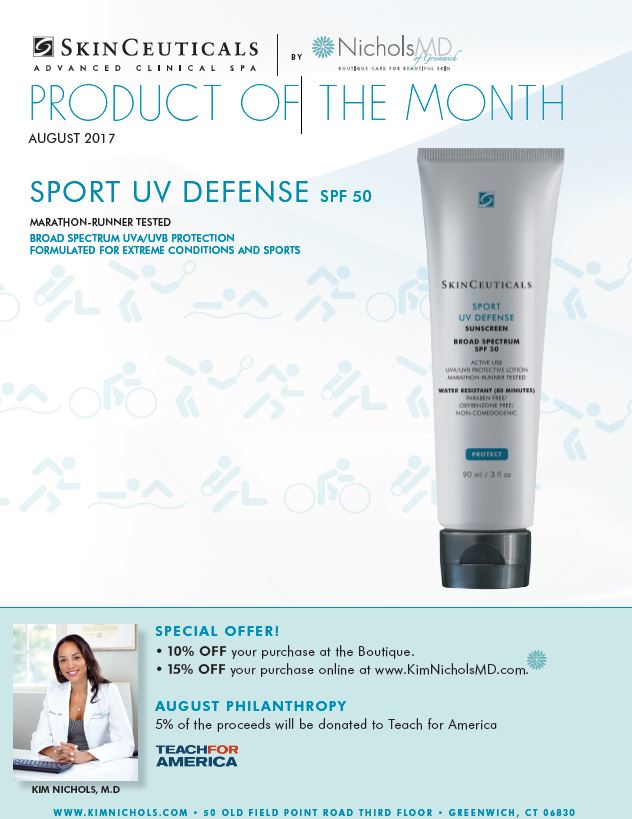 Procedure Spotlight:

Micro-Needling with Hyaluronic Acid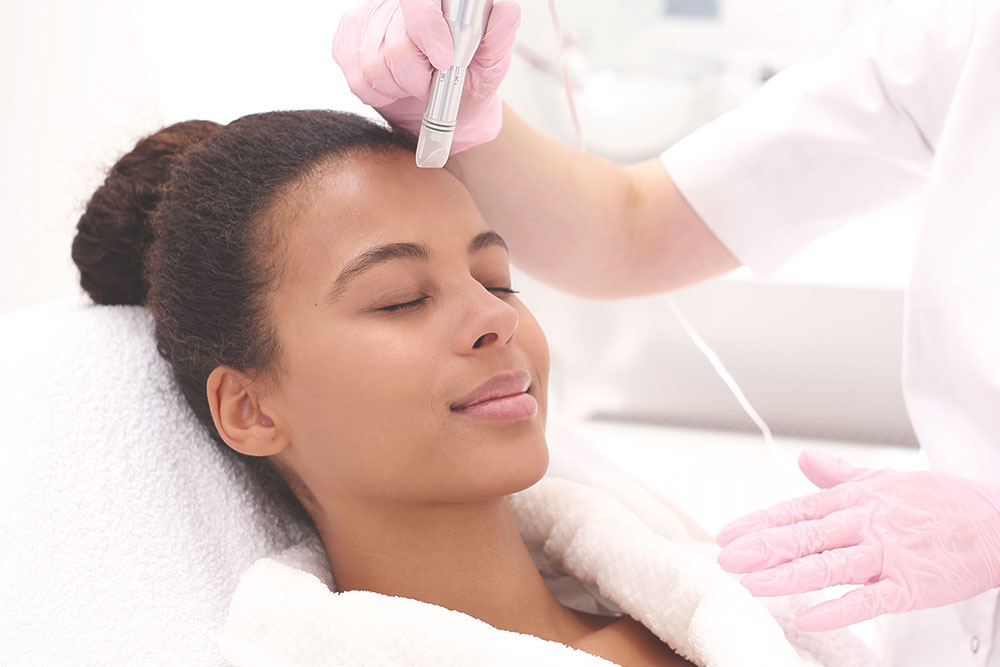 This month, NicholsMD of Greenwich is highlighting our fabulous Micro-needling treatment with Hyaluronic Acid (only $350!). It is just what you need to get your skin looking fresh and beautiful for end-of-summer parties and vacations. And with little to no downtime, no one will know you got anything done! Although, we never mind if you tell your friends 🙂
Using an electric handheld device, 12 very-fine needles create thousands of micro-channels within the skin which stimulate collagen and allow the hylauronic acid to seep deep down into your skin hydrating it from within.
Micro-needling with Hylauronic Acid helps to minimize the appearance of acne scarring, fine lines, wrinkles, and reverse signs of summer, like brown spots and discoloration.
New Beauty Magazine showcased our client's real Before and After results in their nationally-released video. Click here to watch what celebrities cherish micro-needling as their top beauty treatment of choice, too!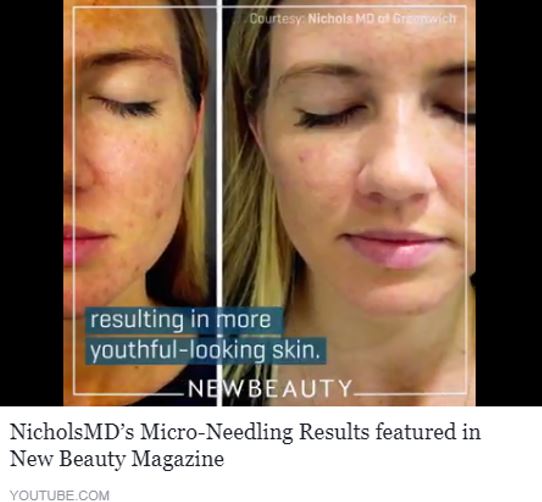 Aesthetician's Corner
How much sunscreen is too much? How much is too little? 
First and foremost, sunscreen is non-negotiable.  It should be applied properly and worn every day, year-round. Without daily application, you're already applying too little and exposing your skin to premature aging as well as permanent skin damage!
A good rule of thumb is that you should be using a shot glass full of SPF for your entire body. This holds true for every time you reapply as well; which should be every 2 or 3 hours more frequently if you are engaging in water activities and/or participating in sports which cause excessive sweating.
Check out our Product of the Month SkinCeuticals SPF 50 Sport UV Defense!
What's unique about this sunscreen is that it's been tested by marathon runners; and has passed the test when it comes to protecting active, outdoor-loving kids and parents alike.
No matter which SPF you choose, it should be at least SPF 30 or higher and must be a Broad-Spectrum UVA/UVB.
Unsure what sunscreen is right for you? Let's discuss your preferences and what you're currently using during your next facial appointment to ensure it's the best one possible for your skin type.
Article by: Jessica Bergquist
Licensed Medical Aesthetican at NicholsMD of Greenwich
The Best Post-Summer Skin Tips
From soaking up too much sun to overdoing it on the champagne, summer can take a toll on your skin. Rather than letting the season of sand, sun and surf get the best of your complexion, nurse it back to health with these post-summer skincare tips.:
Return to your skincare regimen…CONSISTENTLY! Throw away the hotel samples, and stop making excuses to skip your PM regimen because you were on "vacation." Religiously sticking to your skincare regimen will get you back on-track to maintaining your best skin, and helping your skin to recover from the harsh summer sun. Not sure where to start? Click here to request an appointment with NicholsMD's product specialists!
Update your skincare regimen. As the season changes, your skin's needs change too. You may need a thicker moisturizer (like Triple Lipid Restore) as the weather cools down. Most people also notice more obvious signs of sun damage post-summer, and tend to add a corrective product to even out skin tone, like the Advanced Pigment Corrector. 
Meet the Doctor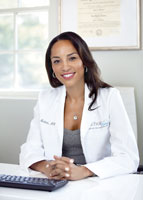 Dr. Kim Nichols is the Founding Director of NicholsMD of Greenwich. A board-certified dermatologist and cosmetic surgeon, Dr. Nichols is renowned for her expertise in the fields of cosmetic and medical/surgical dermatology. She has been featured as an expert speaker by numerous pharmaceutical, dermatological, skin care companies and organizations, such as The Dr. Oz Show, Better Homes and Garden Magazine, CBS New York, Women's Health Magazine, Today.Com, and News Channel12. Dr. Nichols is also a Medical Council Physician Member of The Skin Care Foundation.
Dr. Nichols graduated Cum Laude from Harvard University and attended NYU Medical School. She completed her internship in Internal Medicine at St. Luke's Roosevelt Medical Center and completed her dermatology residency at KDMC/Harbor-UCLA Medical Center in Los Angeles. 

Beyond her leadership in the medical field, Dr. Nichols is a Board Member of the Greenwich, CT YWCA, and Greater New York City American Red Cross. Dr. Nichols lives in the area with her husband and three small children.