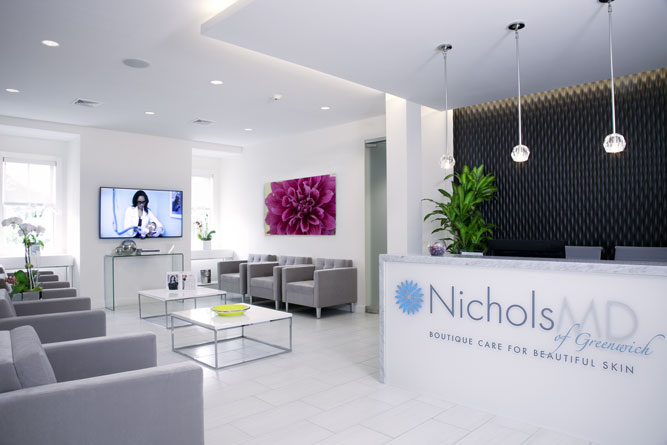 A Personal Note from Dr. Nichols
It's Skin Cancer Awareness Month, $PATIENT_FIRSTNAME$! And if you haven't already, this is an ideal time to have your body fully assessed for any new or suspicious moles or spots before the summer season. The screening takes less than 10 minutes, and it could be life-saving. Schedule your Full Body Skin Exam with us!

New At NicholsMD! We now offer early Friday morning appointments, in addition to Saturdays and evening hours.
It's party time again at NicholsMD! My staff and I have been happily preparing for our NicholsMD Anniversary Party on Tuesday, June 6, 2017 from 6:00PM to 8:00PM. It's been 4 years since NicholsMD opened, and we're throwing this party to thank and celebrate YOU for helping us become what we are today through your continued patronage and loyalty.
We have a wonderful beauty and wellness evening in store for you (thanks to our fabulous partners like Equinox and Green & Tonic) as well as champagne, hors d'oeuvres, and of course, exclusive one-night only pricing of our newest treatments.
So RSVP with a friend (or two) now!
| | |
| --- | --- |
| | As a SkinCeuticals flagship practice, we were thrilled to be invited to take an afternoon field trip to Manhattan to tour SkinCeuticals' Loreal corporate office last week. We met the professionals who make and develop the SkinCeuticals products we use and love every day, and we were so impressed by them and their skyline views! |
I look forward to hearing what's new with you at your next visit with us, and toasting you at our upcoming Anniversary Party.
You deserve to look and feel your best today and everyday!
Best,
Dr. Nichols
You're Invited!
Specials and Media

New Videos Posted to our YouTube Channel!
Now Showing:

Ultherapy Skin Tightening

CORE Laser Resurfacing

PRP Microneedling

Voluma & Botox Injections

And Many More…
 And, connect with us on social media!
We post specials, client demonstrations, events, and skin health tips everyday. So, connect with us to stay up-to-date on all the beauty tricks and must-haves.
Make Your Vacation Skin-Friendly
| | |
| --- | --- |
| At NicholsMD, we know that taking a break from it all and indulging in a vacation is vital to your mental health. And here are some tips to make your next vacation skin-friendly: | |
Prepare beforehand. Think about the trip to come. Will you be on a plane? Going to a dry climate? Prepare your skin before you leave. Exfoliate gently and schedule a pre-vacation hydrating Oxygen Facial to make sure your skin is in good shape before you leave!
Pack wisely. Take along travel sizes of the skincare products already in your daily regimen. Hotel products (even the expensive brands) are made to be one-size-fits-all, and may not be a good idea for your specific skin type. You don't want to spend your vacation dealing with an irritation or breakout caused by the wrong generic hotel products. And you don't have to take everything – but make sure you have the essentials – a powerful antioxidant like CE Ferulic and an all-in-one age-reversal powerhouse such as Reservatrol. 
Protect! Don't forget your sunscreen! Even if you're going to be inside a plane all day, your skin needs the protection of a good sunscreen from UVA rays coming through windows. Reapply every 2 hours, and apply at least an SPF30 to your full face and body. And, for the month of May, our SkinCeuticals sunscreens are 10% off in honor of Skin Cancer Awareness Month!
Drink even more water than you usually do. To help counteract those sugar-laden pina coladas, you'll need to drink plenty of water while on vacation. It will help keep your skin hydrated from the inside out.
Ice under the eyes. Under-eye circles often result from a long day of traveling, and we know you don't have time to appear tired!  If you find you've already developed them while on the plane, ask the airline attendant for some crushed ice and a napkin. Apply the self-made ice pack under your eyes. You can repeat this process before bed the first night to wake up looking more refreshed. Don't forget to apply your eye cream, like Skinceuticals' A.G.E Eye Complex, to counteract under-eye dryness and reduce the appearance of fine lines, too.
So, when considering how to take care of your skin on the road, remember this: prepare in advance, don't skip your regimen, and drink plenty of water. You will look as rested as your feel when you return from your vacation.
Happy Traveling!

Meet the Doctor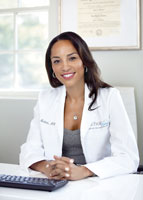 Dr. Kim Nichols is the Founding Director of NicholsMD of Greenwich. A board-certified dermatologist and cosmetic surgeon, Dr. Nichols is renowned for her expertise in the fields of cosmetic and medical/surgical dermatology. She has been featured as an expert speaker by numerous pharmaceutical, dermatological, skin care companies and organizations, such as The Dr. Oz Show, Better Homes and Garden Magazine, CBS New York, Women's Health Magazine, Today.Com, and News Channel12. Dr. Nichols is also a Medical Council Physician Member of the Skin Care Foundation.

Dr. Nichols graduated Cum Laude from Harvard University and attended NYU Medical School. She completed her internship in Internal Medicine at St. Luke's Roosevelt Medical Center and completed her dermatology residency at KDMC/Harbor-UCLA Medical Center in Los Angeles. 

Beyond her leadership in the medical field, Dr. Nichols is a Board Member of the Greenwich, CT YWCA, and Greater New York City American Red Cross. Dr. Nichols lives in the area with her husband and three small children.




 50 Old Field Point Road

Third Floor

Greenwich, CT 06830

(p) 203-862-4000

www.KimNicholsMD.com