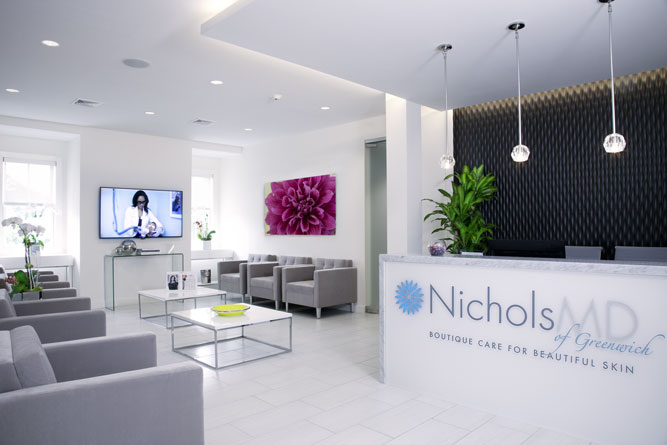 A Personal Note from Dr. Nichols
With the kids back in school now, it's time to re-focus on taking care of A#1! Whether this month you're focusing on eating right (more on that below!), or erasing the damage that summer has done, at NicholsMD, we've got you covered.
I'm proud to announce two new treatments at NicholsMD this September: the CryoCorrect Pen and the LaserGenesis treatment! The CryoCorrect Pen by SkinCeuticals is a targeted sun- and age-spot eraser that gets rid of pesky spots in 1-2 treatments! Check it out in this week's issue of UsWeekly (on stands now!)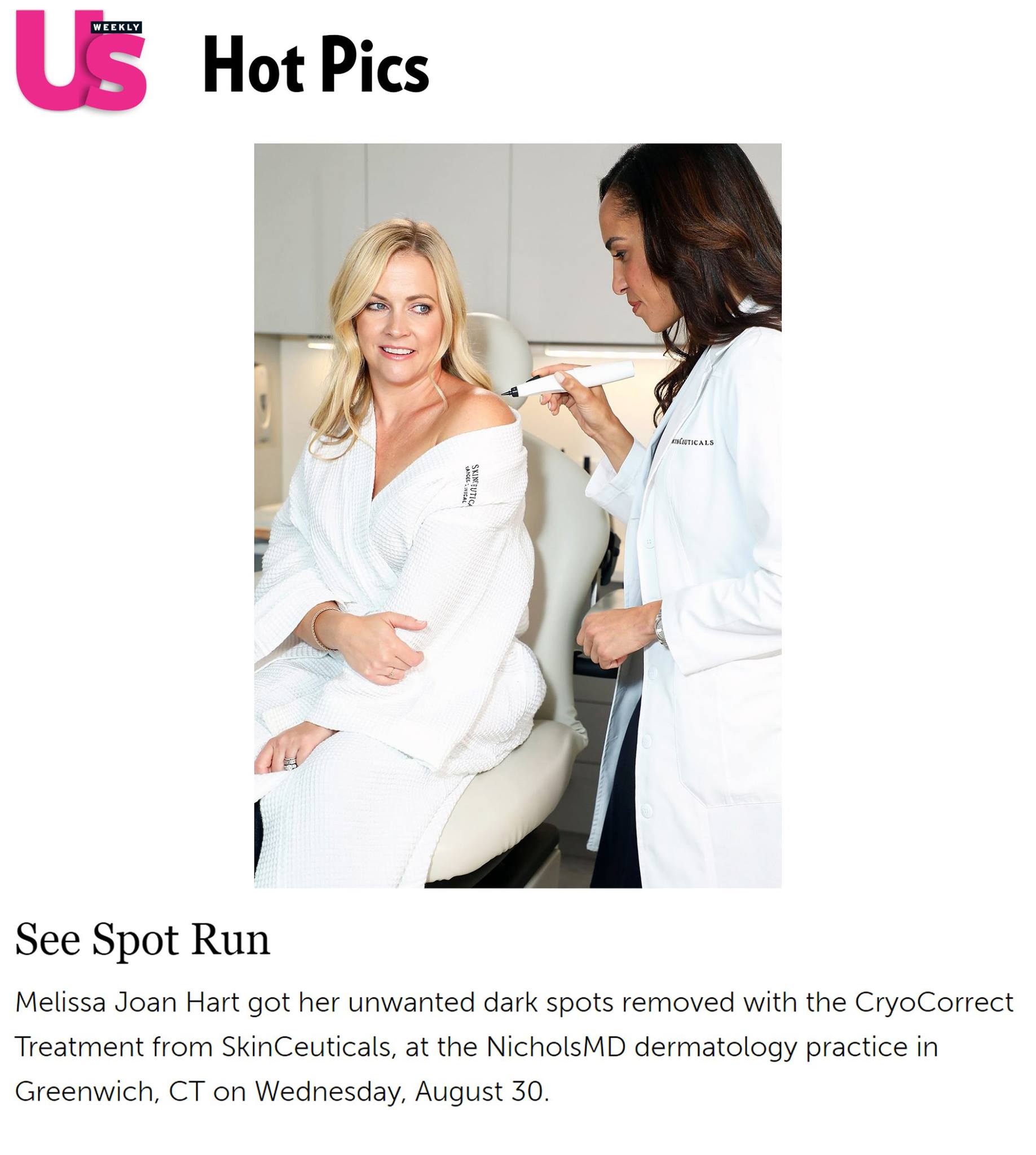 That's me with Melissa Joan Hart in my office recently! 
And the extremely popular Laser Genesis treatment has zero downtime despite its powerful ability to even out your skin's complexion in under 30-minutes. It's a perfect post-summer treatment to reset your skin back to health, and to get you glowing just in time for the busy fall social calendar.
My staff and I hope to see you in the office soon so we can have you looking and feeling your best!
Best,
Dr. Nichols
Specials and Features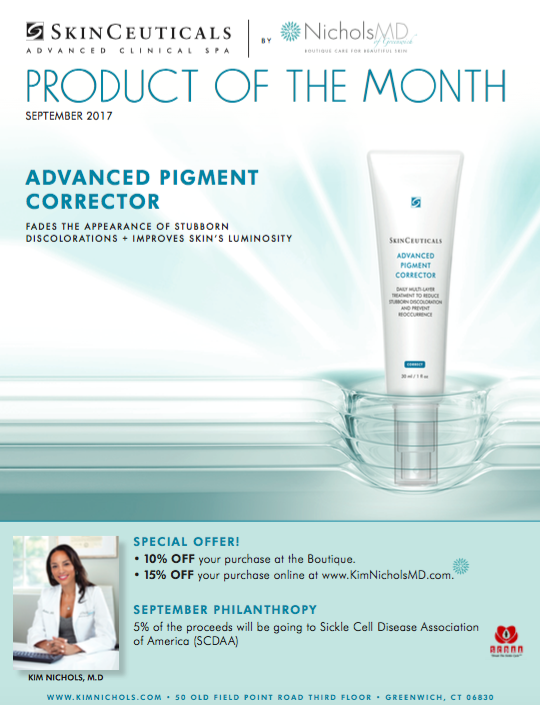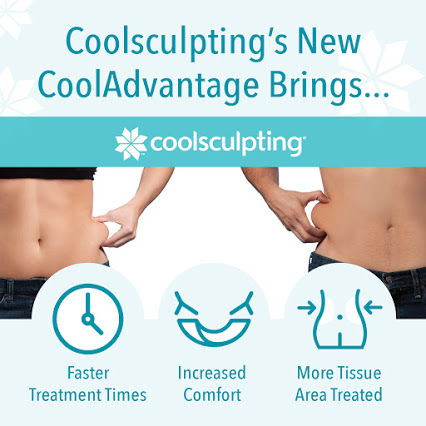 Procedure Spotlight: The CryoCorrect Pen ($150)
Meet our newest age and brown spot-eraser treatment: The CryoCorrect Pen. 
This month, SkinCeuticals launched The CryoCorrect Pen, which removes unwanted age and brown spots in as little as one treatment!
Unlike traditional cryotherapy, The CryoCorrect Pen at NicholsMD works by dispersing a precise and targeted amount of carbon dioxide to safely and efficiently freeze away skin tags, and unwanted age and brown spots.
As a nationally-recognized SkinCeuticals' flagship office, we have this in-office medical treatment available to you first, starting at only $150.
Aesthetician's Corner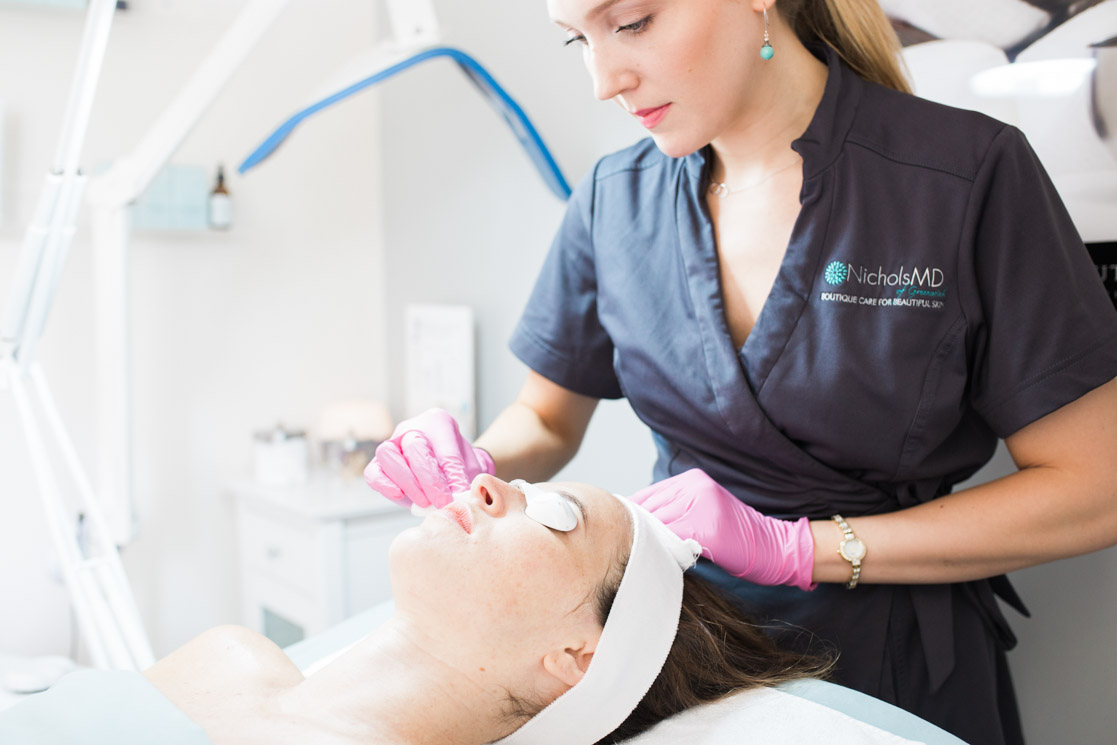 Why You Should Start Using Anti-Aging Products in Your 20s
I get this question from my 20-something clients all the time: When is a good time to start an anti-aging regimen. My answer? Today. 
In your twenties, it's not about reversing signs of aging; it's about preventing signs of aging.  Beyond the daily use of an SPF 30 sunscreen, I tell my young clients that every client is an antioxidant client; so using serums with vitamins such as A, C, and E to prevent sun- and aging- damage is a perfect way to start protecting their skin . My most recommended antioxidant serums are SkinCeuticals C E Ferulic (applied in the morning) and SkinCeuticals Reservatrol (applied in the evening).
So, if you're unsure where to start in amping up your skincare regimen, it's my job (and my passion!) to take an assessment of your skin at your next facial appointment. At this appointment, together we can build you a simple, yet effective, age-appropriate skincare regimen.
Article Written by Jessica Bergquist, NicholsMD's Licensed Medical Aesthetician
The 4 Best Fruits to Eat for Absolutely Gorgeous Skin
We all know how important fruits and vegetables are for the health of your body AND skin! But did you know which ones specifically have the MOST good-for-your-skin benefits?
Cucumbers. Rich in water, cucumber is great for beautiful, hydrated skin. Cucumbers are packed with ascorbic acid (vitamin C), a powerful antioxidant.
Watermelon. Watermelon is made up of about 90 percent water, so it is also excellent for skin hydration.
Coconuts. Coconuts' antimicrobial properties help to decrease skin irritation and inflammation.
Kiwis.  Kiwis work wonders at keeping your complexion smooth, soft and firm. Kiwis are high in antioxidants like vitamins C and E, which help to fight signs of premature aging.
Avocados. Loaded with healthy fat, avocados contain omega-9 fat oleic acid, which can help repair and revitalize skin cells. The fat in avocado is super- nourishing for skin, hair and nails.
Meet the Doctor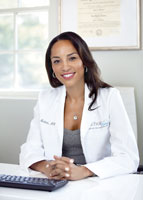 Dr. Kim Nichols is the Founding Director of NicholsMD of Greenwich. A board-certified dermatologist and cosmetic surgeon, Dr. Nichols is renowned for her expertise in the fields of cosmetic and medical/surgical dermatology. She has been featured as an expert speaker by numerous pharmaceutical, dermatological, skin care companies and organizations, such as The Dr. Oz Show, Better Homes and Garden Magazine, CBS New York, USWeekly, Women's Health Magazine, Today.Com, and News Channel12. Dr. Nichols is also a Medical Council Physician Member of The Skin Care Foundation.
Dr. Nichols graduated Cum Laude from Harvard University and attended NYU Medical School. She completed her internship in Internal Medicine at St. Luke's Roosevelt Medical Center and completed her dermatology residency at KDMC/Harbor-UCLA Medical Center in Los Angeles. 

Beyond her leadership in the medical field, Dr. Nichols is a Board Member of the Greenwich, CT YWCA, and Greater New York City American Red Cross. Dr. Nichols lives in the area with her husband and three small children.